Welcome to Northwest Alabama Livestock.
***ATTENTION***
**AS OF JULY 16, 2020 MASKS ARE MANDATORY TO ENTER THE STOCKYARD.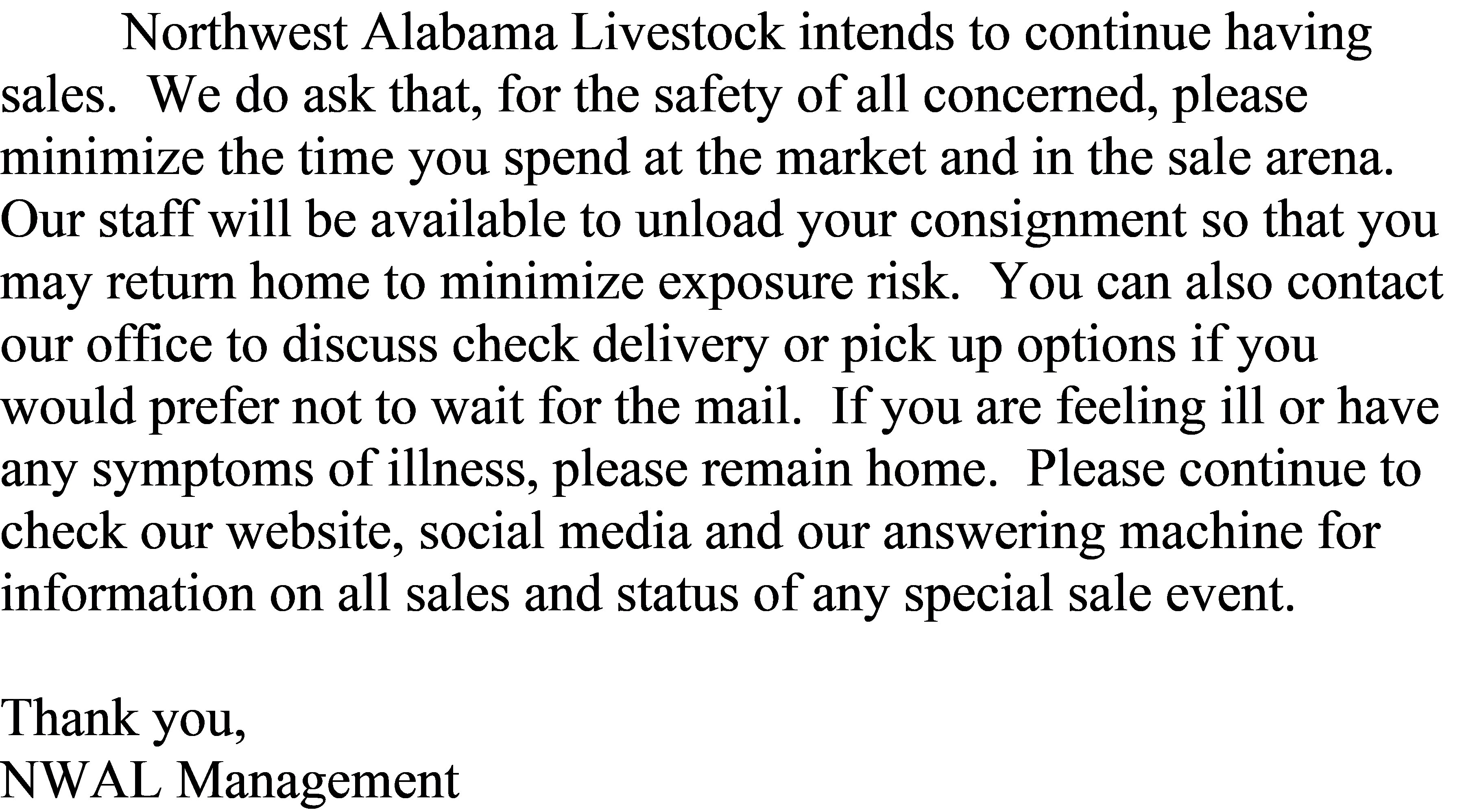 Russellville Auctions
Closed for the Holidays
**Closed Thanksgiving no sale November 23, 2020 will start receiving cattle again November 29, 2020.
**Closed Christmas and New years December 21, 2020 and December 28, 2020. Will start receiving cattle on January 3, 2021.
***ATTENTION***
**As of January 1, 2019 we will no longer accept credit/debit cards.
*Every Monday - Goats & Hogs at 10am with Cattle immediately following.
**Special Feeder Calf Sales on the following Mondays after the lunch break
November 16, 2020
**Special Goat Sales on the following Saturdays starting at 11 am
November 14, 2020
**We will receive cattle Sunday 8 am until dark and Monday starting at 7 am.
**We receive goats and sheep on the Friday before the sale from 1 pm to 5 pm and on Saturday morning before the sale beginning at 7 am.